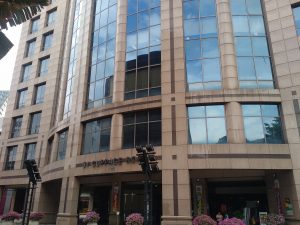 The Orchard Road, which is also known as the shopping belt, is Singapore's main thoroughfare. It stretches for 2.2 kilometers from Tanglin Road to Orange Grove Road, terminating at Prinsep Street. It is home to many commercial buildings with offices on Orchard Road. A majority of businesses still seek office space on Orchard Road for lease, considering the high-end buildings and the central location.
51 Cuppage Road is the hub for MLM companie
Singapore's Orchard Road is not only Asia's most famous shopping street, but it is also an excellent location for offices. Most Orchard Road office space is occupied by companies involved in retail, entertainment, and trading.
The three MRT stations along Orchard Road – Orchard, Somerset, and Dhoby Ghaut – are easily accessible from the office buildings along Orchard Road.
Office spaces in 51 Cuppage Road is a popular option when it comes to small offices for multi-level marketing businesses. Located on this quiet corner of Cuppage Road, the 51 Cuppage Road was previously known as the Starhub Centre. This building, which is linked to Centerpoint Shopping Center, is directly connected to Somerset MRT station.
Office spaces at 51 Cuppage Road are equipped with self-controllable airconditioners that operate through the night. As a result, MLM companies that conduct seminars and training outside of regular business hours often choose it as an ideal solution.
How Much Is The Rent For 51 Cuppage Road?
51 Cuppage Road office space typically is available for a monthly rent rate of $8.00 per square foot, but it may still be negotiated. In comparison to nearby Wheelock Place and Ngee Ann City, 51 cuppage Road office space is 35% less expensive. However, the rent rate at 51 Cuppage Road is approximately 10% higher than the average for Orchard Road. The lower average transacted rate is likely caused by the fact that there are numerous old and undermaintained commercial buildings that offer much lower rents. In spite of this, frequent refurbishment works carried out by 51 Cuppage Road have benefited the building's office space.
Orchard Road's connectivity and amenities
There are numerous ways to get to and from Orchard Road, but most people use taxis. Those who prefer something more convenient or who travel during rush hour can also take the MRT. Additionally, there are several bus stops on Orchard Road for those without access to other means of public transportation. Convenience is at the center of Orchard Road. There are many hotels in the area, as well as restaurants and ATMs to help you get cash.
A walk along Singapore's Orchard Road is one of the best things to do, since the street has 2.2 kilometers of pavement on either side. The history of Orchard Road can be traced back to the 1960s. Small and large shopping malls can be found on both sides of Orchard Road.
There are a series of conservation shop houses in the Somerset area of Emerald Hill, some of which have Chinese Baroque architecture. It used to be home to many wealthy Peranakan businessmen.
Most of the vibrant areas of this neighborhood are located around the intersection of Orchard Road and Scott Road, stretching towards Somerset. 51 Cuppage Road is also found in this busy section of Orchard Road near the Somerset Mass Transit Station. The 51 Cuppage office space certainly is an option to consider if you are considering renting an office on Orchard Road.